Climate Change: Japan sees the earliest Cherry Blossoms ever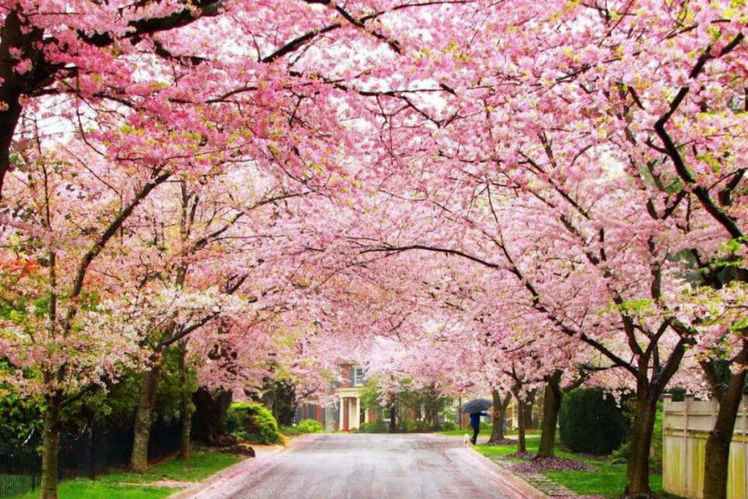 The Japan Meteorological Agency recently announced that the Cherry Blossom season of Japan is in full bloom. Usually, the Cherry trees of Japan reach their full bloom in April. This time the Cherry Blossom has occurred ten days earlier. This is the first time the Cherry trees have bloomed this earlier in Japan. Previously, the earliest Cherry Blossoms in Japan occurred before 1,200 years.
Earliest Cherry Blossom
According to Osaka University of Japan, the flowering of the Cherry trees was this earlier in 812 AD. This is mainly due to Climate Change and global warming. The average temperature of Japan increased from 47.5 degrees Fahrenheit in 1953 to 51.1 degrees Fahrenheit in 2020.
Cherry Blossom in Japan
The emergence of Cherry blossoms in Japan is often a sign that the spring season is in its full bloom.
The Cherry Blossom in Japan is called Sakura.
During the Cherry Blossom season, Japan organises Hanami or flower viewing. Hanami has a long history in the land of Japan. Hanami was started in 710 AD.
Cherry Blossom
Cherry Blossom is a flower. The Cherry Blossom trees are ornamental Cherry trees. They are different from edible Cherry trees.
How is Climate Change affecting Cherry Blossom trees?
The leaves of the Cherry trees secrete a hormone that stops the flowers from blooming further. The secretion of this hormone stops when the temperature increases. After the weather becomes warm, the flowers bloom completely. This year, due to climate change, the flowers reached this stage earlier than usual as the hormones stopped secreting.
Where are Cherry Blossom trees found?
Cherry Blossom trees are found throughout the world. They are usually common in Northern Hemisphere, especially in regions with temperate climate. This includes Japan, India, Nepal, Pakistan, China, Korea, USA, UK, Indonesia, etc.
Cherry Blossom in India
In India, Cherry Blossom is common in Himachal Pradesh, Jammu and Kashmir, Sikkim, Uttarakhand, Garo Hills and Khasi Hills in the north east. Cherry Blossom festivals in India are held during autumn, that is, in October and November. Shillong is known for its Cherry Blossom.
Month: Current Affairs - April, 2021
Category: Environment Current Affairs • International Current Affairs
Topics: Cherry blossom • Cherry Blossom Festival • Cherry blossom flower • Climate change • Global warming • Himalayan Cherry Blossoms
Latest E-Books