Chinese President announces military restructure of PLA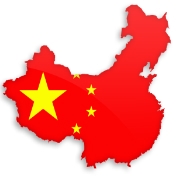 Chinese President Xi Jinping has announced a restructure of the People's Liberation Army (PLA) with an aim to make it as a leaner fighting force with enhanced joint operations capability. President Xi Jinping is the chair of the Central Military Commission, and also commander-in-chief of the armed forces.
The present restructure is the second major phase of President Xi's reforms. Earlier in September 2015, President Xi announced a reduction in the number of military personnel by 300,000. Those reforms also included establishing a joint operational command structure by 2020. Xi is also seen rooting out corruption in the military by jailing dozens of senior military officers.
China is also rapidly upgrading its military hardware owing to its increasingly assertive stance about its sovereignty claims in the South China Sea and its plans to expand its military influence overseas.
Salient highlights
The new structure of PLA will have 84 units. All the 84 units will be at the combined-corps level so that the commanders will hold the rank of major-general or rear-admiral.
The members of the units would likely be regrouped from existing forces.
All the 84 units will be placed under 15 agencies.
The military restructure will be carried out by placing greater emphasis on new capabilities including cyberspace, electronic and information warfare.
Impact
Though, the impact of the restructure on PLA's fighting capabilities are not clear, experts feel that restructure could aid in breaking up the PLA into more modular units. It is expected to make the units small enough to be transportable and agile
 People's Liberation Army is the world's largest standing military.
Month: Current Affairs - April, 2017
Topics: China • International
Latest E-Books