China officially abandons its One Child Policy by passing law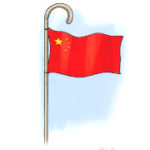 China has officially abandoned its One Child Policy amid deepening demographic crisis of shrinking workforce and aging population in the world's second largest economy.
In this regard 159-member National People's Congress Standing Committee, the top organ of China's Parliament has passed revised Law on Population and Family Planning.
The new law allows couples to have two children from January 1, 2016 and marks the ending its over three decades old One Child Policy.
China's One Child Policy
This forced policy was introduced in 1978 and was implemented since 1980 in order to curb the population and limit demands for water and other resources.
Its main aim was to rein in population growth in order to alleviate social, economic and environmental problems in China.
The controversial policy had restricted most of Chinese couples to only a single offspring and prevented over 400 million births in over 3 decade span.
Internationally it was criticized because it involved serious human rights violations including forced abortions and also was debated it has resulted in China's economic boom.
Comment
The new law was adopted as part of China's efforts to relax the family planning laws in a response to an ageing population and to manage the demography of the country.
This decision aims to help China to reduce its gender imbalance as the One Child Policy had caused a dramatic gender imbalance due to forced sterilizations, infanticide and sex-selective abortions.
Month: Current Affairs - December, 2015
Topics: China • Current Affairs 2016 • International • One Child Policy • Population
Latest E-Books