China hosts 2nd Belt and Road Forum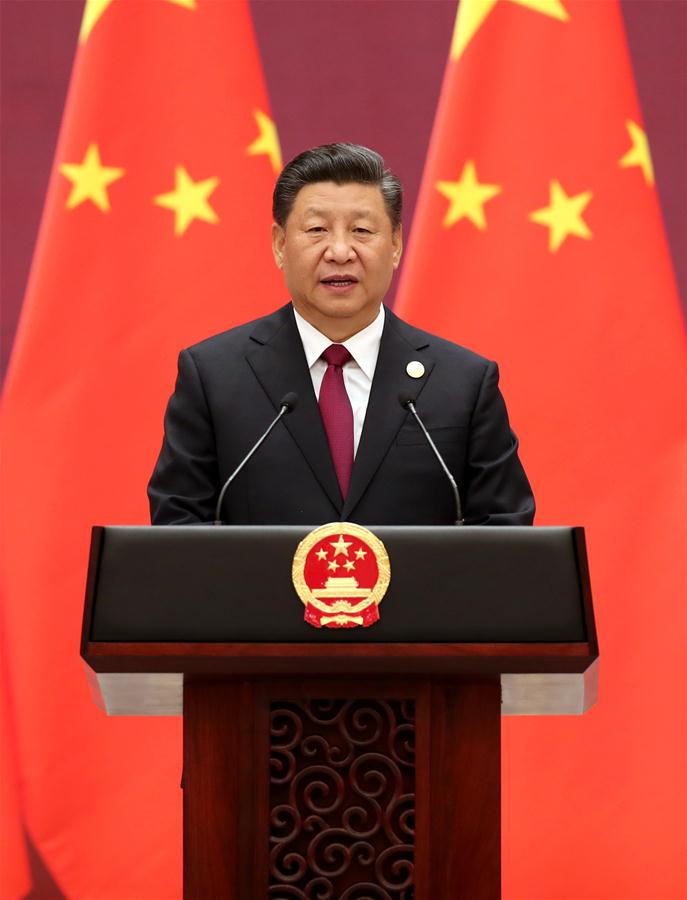 Second Belt and Road Forum (BRF) was held in Beijing, China. It will serve as stocktaking exercise for China's ambitious Belt and Road Initiative (BRI). It saw participation of 126 countries and 29 international organisations, increase from 60 countries and international organisations seen in in first edition of BRF 2017. India did not participate in this edition as well as in first edition of BRF.
BRF 2019
Chinese President Xi Jinping's chaired leaders' roundtable, high-level meeting and thematic forum in this edition of three day BRF event.
New Focus: Unlike earlier, with sole focus on building infrastructure projects, BRI's broadened framework includes financial and humanitarian aid projects.
New Entrant: European countries such as Italy (joined BRI in March 2019) and Luxembourg have joined the project. Italy and China signed an MoU with deals worth 2.5 billion euros including working together to develop Italy's port infrastructure, transport and logistics. 13 EU member states are already part of BRI.
Changed Funding model: China is proposing 'third-party market cooperation' under which investments are shared between more than one nation. Initially funds were sought from China-headed Asian Infrastructure Investment Bank (AIIB), and other financial institutions.
About Belt And Road Initiative
The BRI, (or yi dai yi lu) also called "21st Century Silk Road" or China's Marshall Plan was announced by China in 2013.
It is made of "belt" of overland routes and maritime "road", with aim to connect Asia, Europe and Africa, will impact countries comprising of half of world's population.
"The Belt" means Silk Road Economic Belt comprising of three overland routes which connects China, Central Asia, Russia and Europe. It will connect China with Persian Gulf and Mediterranean Sea via Central Asia and West Asia, and link China with Southeast Asia, South Asia and Indian Ocean.
"The Road" means 21st Century Maritime Silk Road which would provide impetus to trade from China to Europe via South China Sea and Indian Ocean, and from China via South China Sea towards South Pacific.
Problems with BRI
Chinese enterprises faces operational problems in overseas port projects linked to BRI.
China's debt-trap diplomacy: 'Premature Mentality' in evaluating commercial value of investment projects and inadequacies in debt evaluation leads to suspension, rethinking over project costs and finally to debt trap. Example: Sri Lanka's Hambantota port was forced to lease to China for 99 years; complete suspension and rethinking of a billion dollar Malysian railway project; Projects costs in Maldives, Ethiopia, Pakistan, are worrtsome.
Lack of transparency in information and lack of evaluation on impact of regional social culture.
BRI also has negative impact over economic and political interests of various countries including US, Japan, Germany, Russia, and Australia.
India's Stand on BRI
India was one of first countries to oppose project and still opposes it. The reason is violation of territorial sovereignty as China-Pakistan Economic Corridor (CPEC) which is one of key BRI project, passes through Pakistan-Occupied Kashmir.
Month: Current Affairs - April, 2019
Topics: 21st Century Maritime Silk Road • Belt and Road Forum • Belt and Road Initiative • BRI • debt-trap diplomacy • Hambantota • India • South China Sea
Latest E-Books