Centre-right MUD coalition wins 2015 Parliamentary election of Venezuela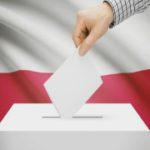 Opposition Centre-right Democratic Unity Roundtable (MUD) coalition has won the 2015 Parliamentary elections of Venezuela.
The MUD coalition won at least 99 seats in the 167-seat legislature of the National Assembly by defeating ruling United Socialist Party of Venezuela (PSUV) led by President Nicolás Maduro.
In this election, PSUV won 46 seats and remaining candidates from different parties have won 22 seats. With this, the 17 years of socialist ruling regime came to an end which was founded by former President Hugo Chavez in 1999.
Background
2015 Parliamentary election for the 167 members of the National Assembly of Venezuela was held on 6 December 2015 and was based on a mixed majoritarian system. Under this system, of the total 167 members, 113 members are elected by first-past-the-post voting in 87 constituencies.
51 seats are elected by closed list of proportional representation based on the 23 states and the Capital District and the seats are allocated using the d'Hondt method. The remaining 3 seats are reserved for indigenous peoples and are elected by the community.
Venezuela: It is oil-rich Latin American country located on the northern coast of South America. Presently, the country is facing worst economic slowdown due to due to continuing low price of oil in the international market as it is its main export commodity. It also has the highest inflation rate around 100 per cent in 2015 in the South America.
Month: Current Affairs - December, 2015
Topics: Current Affairs 2016 • Elections • Venezuela
Latest E-Books