Celebrating the spirit of education on the Teacher's Day (5th September)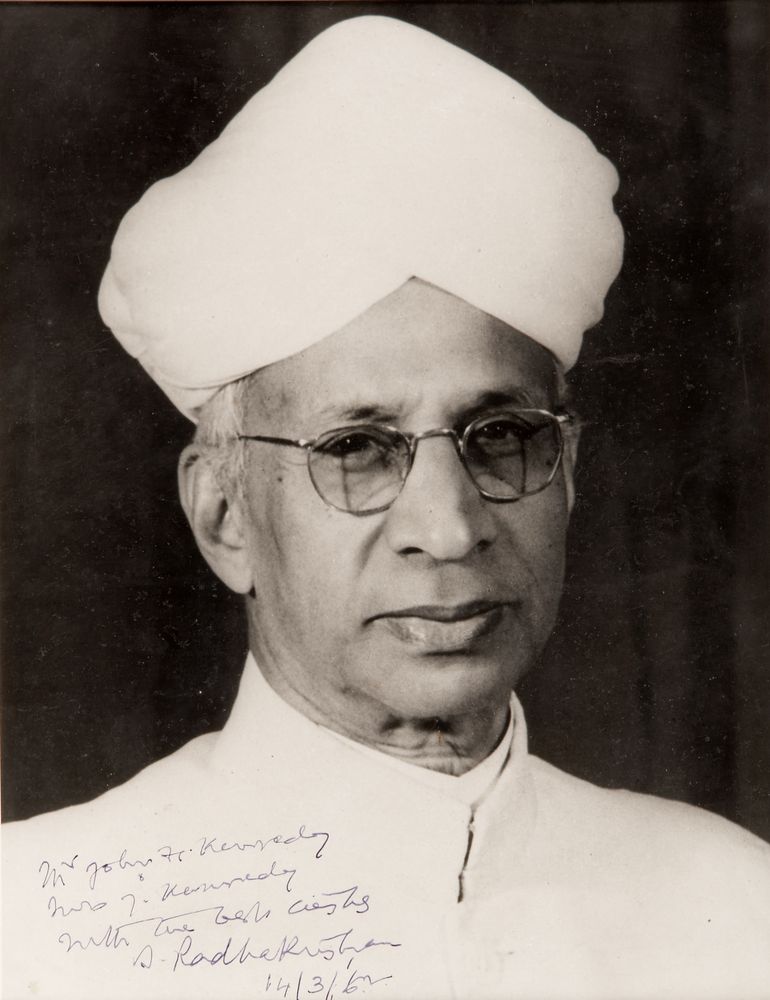 In India, the 5th September is celebrated as the teacher's day. This day, which is dedicated to the loving and caring spirit of the various teachers in our lives and acknowledging their contributions in molding our lives, is the occasion of the birth anniversary of the legendary Dr Sarvepalli Radhakrishnan.
About Dr Sarvepalli Radhakrishnan
Dr Sarvepalli Radhakrishnan was the first Vice-president and the second President of Independent India.
He was also a recipient of the prestigious Bharat Ratna which is the biggest honor in India.
Dr. Radhakrishnan was a highly renowned and revered academician and was one of independent India's most distinguished scholars on religion and philosophy.
His command on philosophy was unparalleled and he played a keen role in attracting global attention to Indian philosophy.
In his large and vivid academic life, he was associated with renowned centers of learning like the Madras Presidency College, University of Mysore, University of Calcutta, University of Oxford and University of Chicago.
He was a prominent proponent of the Advaita Vedanta philosophy and emerged as one of the greatest defenders of the Hindu religion in the struggle against uninformed and biased Western criticism.
His role in shaping up the contemporary Hindu identity is unparalleled.
Dr. Radhakrishnan was also one of the main founders of Helpage India which is a major non-profit organization working for the welfare of the elderly & the underprivileged in India.
Teacher's Day
Given Dr. Radhakrishnan love for learning and teaching, his birthday is now celebrated as the teachers day in India.
The entire teacher's day is celebrated with all teachers and students coming to the school like a normal day but the entire day is spent in celebration of the spirit of teaching, thanks, and remembrance to the teachers who mould the future leaders of the nation.
Topics: Advaita • Advaita Vedanta • Hinduism • Indian philosophy • Nondualism • Philosophy • Religion • Sarvepalli • Sarvepalli Radhakrishnan • Spirituality • Telugu people
Latest E-Books