CCEA approves Policy for Early Monetization of Coal Bed Methane Gas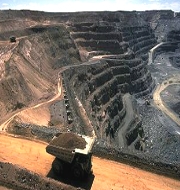 The Cabinet Committee on Economic Affairs (CCEA) chaired by Prime Minister Narendra Modi has approved Policy for Early Monetization of Coal Bed Methane (CBM) Gas Marketing and Pricing Freedom for CBM Gas.
The policy provides marketing and pricing freedom to the CBM Contractors to sell the CBM at Arm's Length Price in the domestic market. 
Key Facts
The policy is expected to incentivize the CBM operation in the country to boost gas production and will generate economic activities.
It will in turn be beneficial for creating more employment opportunities in CBM operations and related activities.
Under it, contractor while discovering the market price has to ensure a fully transparent and competitive process for sale of CBM at the best possible price without any restrictive commercial practices.
It allows contractors to sell the CBM to its any affiliate, in the case it cannot identify any buyer. However, royalty and other dues to the Government will be payable on the basis of Petroleum Planning & Analysis Cell (PPAC) notified prices or selling prices, whichever is higher.
About Coal Bed Methane (CBM)
CBM is natural gas found in coal seams. It mainly consists of Methane (CH4) with minor amounts of nitrogen (N2), carbon dioxide (CO2) and heavier hydrocarbons like ethane (C2H6). It is clean source of energy.
During the initial years of mining, CBM was vented out and wasted into the atmosphere as it was considered as serious safety hazard while conducting coal mining operations.
However, later with advancement of technology it was possible to extract CBM, a precious energy resource and an unconventional form of natural gas.
Advantages of CBM as a fuel
It is environmentally safe and clean fuel which on combustion emits only carbon dioxide and water.
It is not only considered as an efficient fuel but also reduces emission of greenhouse gas from coal mining.
Its extraction prior to coal mining activities makes mining activities safer by degassing the coal seams.
Month: Current Affairs - March, 2017
Topics: Cabinet Decisions • CCEA • Coal Bed Methane • National • Petroleum Sector
Latest E-Books