Cabinet approves Ratification of Minamata Convention on Mercury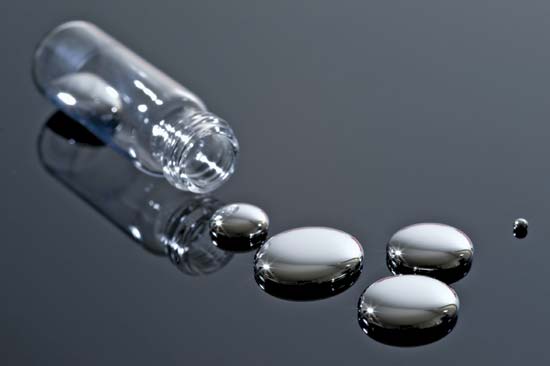 The Union Cabinet has approved proposal for ratification of Minamata Convention on Mercury and depositing instrument of ratification enabling India to become Party of Convention. The approval entails ratification of convention along with flexibility for continued use of mercury-based products and processes involving mercury compound up to 2025.
Minamata Convention on Mercury
The Convention is global treaty that aims to protect human health and the environment from anthropogenic emissions and releases of mercury and mercury compounds. It derives its name after Japanese city Minamata which had went through devastating incident of mercury poisoning. It aims to control anthropogenic releases of mercury throughout its lifecycle.
The Convention was agreed at 5th session of Intergovernmental Negotiating Committee on Mercury in Geneva, Switzerland in January 2013 and was adopted in October 2013 at Diplomatic Conference (Conference of Plenipotentiaries), Kumamoto, Japan.
Obligations on Parties of Convention
Ban on new mercury mines, the phase-out of existing ones.
Phase out and phase down of mercury use in a number of products and processes.
Control measures on emissions to air and on releases to land and water.
Regulation of the informal sector of artisanal and small-scale gold mining.
Significance of Convention
It is implemented in context of sustainable development agenda with objective to protect human health and environment from anthropogenic emissions and releases of mercury and mercury compounds.
It addresses interim storage of mercury and its disposal once it becomes waste, sites contaminated by mercury as well as health issues.
It protects most vulnerable from the harmful effects of mercury. It also protects the developmental space of developing countries. Therefore, protects interest of the poor and vulnerable groups.
It further urges enterprises to move to mercury-free alternatives in products and non-mercury technologies in manufacturing processes. This will drive R&D, and promote innovation.
Mercury pollution
Mercury is global and ubiquitous metal that occurs naturally and has broad uses in everyday objects. It is released to the atmosphere, soil and water from a variety of sources such as burning coal for power plants, waste from industrial and medical products like batteries, measuring devices, such as thermometers and barometers, etc, extraction of minerals (smelting of gold), electric switches and relays in equipment, lamps (including some types of light bulbs) etc.
Harmful effects
According to WHO, Mercury is considered as one of top ten hazardous chemicals of major public health concern. Once released into environment, mercury bio-accumulates and bio-magnifies in food chain and easily enters human body. It has toxic effects on nervous, digestive and immune systems and on lungs, kidneys, skin and eyes. Exposure to even small amount of mercury may cause serious health problems. It is threat to the development of child in utero and early in life. It may also cause skin rashes and dermatitis.
Note: Mercury is the only metallic element that is liquid at standard conditions for temperature and pressure.
Month: Current Affairs - February, 2018
Topics: Cabinet Decisions • Environment • Mercury Pollution • Minamata Convention on Mercury • National
Latest E-Books