BSE extends direct market access facility to foreign portfolio investors (FPI)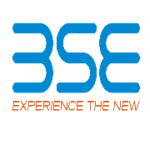 On 19 August the Bombay Stock Exchange (BSE) has extended the direct market access facility (DMA) to foreign portfolio investors (FPI).
Henceforth, the foreign investors will have direct access to the exchange trading system in Indian stock market without any manual interventions of the broker.
Earlier FPI had to conduct stock exchange trading in BSE through the broker who used to manually place the orders on their behalf.
According to SEBI regulations FPI seeking to avail DMA facility would not have to enter into a separate 'broker- client agreement' and it would be replaced by a simpler 'terms and conditions' document.
Broker's role:
Henceforth the broker have to specifically authorize their clients and have to provide a technologically secure DMA system to their FPI clients.
They are obliged to maintain client KYC records relating to exchange trading and have to maintain client margins in a separate bank account and also have to send settlement updates to the client including delivery/payment schedules.
Implications:
This step by BSE will provide FPI clients a direct control over their orders, now they can execute orders faster, secure and in transparent manner.
It will increase liquidity in stock exchange market and will have lower impact costs for large orders.
The FPI clients can now audit trails in better way and can use hedging and arbitrage opportunities through the use of decision support tools i.e. algorithms for trading in better way
About BSE:
Bombay Stock Exchange is the oldest stock exchange in Asia formed by eight native stock brokers association in 1875 located at Dala street, Mumbai.
It got temporary approval by Bombay government in 1927 and permanent approval by Indian Government on 31 Aug 1957.
Today it is 10th largest stock market in the world by market capitalization at $1.7 trillion and has more than 5,000 companies listed in it.
Month: Current Affairs - August, 2015
Topics: BSE • Business • Economy • Foreign investments • FPI
Latest E-Books