Black money worth Rs. 65,250 crore declared under Income Disclosure Scheme, 2016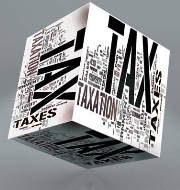 The Central Board of Direct Taxes (CBDT) has received total disclosure of Rs. 65,250 crore black money in the form of cash and other assets under the Income Disclosure Scheme, 2016.
The scheme launched in June 2016 has provided a one-time opportunity to those who had not paid full taxes in the past. It had provided four-month window for declaring undisclosed income or black money and ended on 30 September 2016.
Income Declaration Scheme
The scheme had provided a one-time opportunity to black money holders who had not paid full taxes in the past to come clean by declaring their domestic undisclosed income and assets.
Declaration were made in respect (i) Any undisclosed domestic income. (ii) Any investment in asset representing undisclosed income, upto financial year 2015-2016.
The undisclosed income or black money and assets declared was liable to total 45% tax of the undisclosed income.
Benefits of Declaration: (i) No wealth tax on asset declared. (ii) No enquiry under Income Tax Act or Wealth Tax Act. (iii) Immunity from the Benami Transaction (Prohibition) Act, 1988.
The scheme gave an opportunity to the defaulter to come clean by paying more than normal tax and did not reward the dishonest tax defaulters.
Month: Current Affairs - October, 2016
Topics: black money • Economy • Income Disclosure Scheme • National • Schemes
Latest E-Books