BIMSTEC Member States discuss draft text of Coastal Shipping Agreement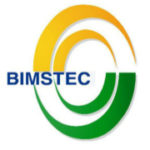 In the first meeting of Working Group BIMSTEC (Bay of Bengal Initiative for Multi-Sectoral Technical and Economic Cooperation) member countries discussed draft text of BIMSTEC Coastal Shipping Agreement.
The agreement has been drafted by the Ministry of Shipping, Government of India detailing modalities for promoting coastal shipping in region
BIMSTEC Coastal Shipping Agreement
The objective of agreement is to facilitate coastal shipping in region to give boost to trade between member countries. It will apply to coastal shipping that is shipping within 20 nautical miles of coastline. Once agreement is ratified by member countries and becomes operational, it will facilitate lot of cargo movement between member countries can be done through cost effective, environment friendly and faster coastal shipping route.
Need for Agreement
The requirements for movement of vessels within 20 nautical miles of coastline are different from standard requirements of deep sea shipping. Coastal ship movements require smaller vessels and lesser draft, and therefore, involve lower costs.
Background
The meeting of Working Group is follow up of BIMSTEC leaders' call at Retreat hosted by India in Goa in October 2016 to enhance connectivity in region on sidelines of BRICS Summit. India is lead country in BIMSTEC for cooperation in transport and communication.
BIMSTEC
The BIMSTEC is sub-regional grouping comprising of seven countries of South Asia- India, Bangladesh, Bhutan, Nepal, Sri Lanka and South East Asia- Myanmar, Thailand. It was established on 6 June 1997 through Bangkok Declaration. It is headquartered at Dhaka, Bangladesh.
Its objectives are technological and economical cooperation among south Asian and south East Asian countries along coast of Bay of Bengal. It also covers cooperation in commerce, technology, investment, agriculture, tourism, human resource development, fisheries, transport and communication, textiles etc.
BIMSTEC region is home to around 1.5 billion people, constituting around 22% of global population with a combined GDP of $2.7 trillion economy.
Month: Current Affairs - December, 2017
Topics: BIMSTEC • Coastal Shipping • Coastal Shipping Agreement • international agreements • Ministry of Shipping • National
Advertisement