Asian Economic Integration Report 2018: Key Highlights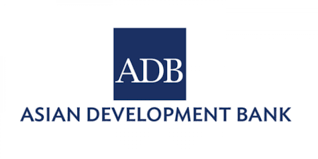 The Asian Economic Integration Report 2018 was presented by Asian Development Bank. The report is an annual publication of ADB with a focus on progress in cooperation and migration.
Key highlights of the report
The report revealed that India hosts the highest number of outward international migrants in 2017.It was followed by China and Bangladesh.
About one third of international migrants were from Asia in 2017.
The number of Asian migrants headed to regional destinations declined shortly.
FDI in the Asian region remain stable with 517.5 billion in 2017.
Asia's share of global inward foreign FDI reach up to 36.2 percent in 2017.
Labor demand is the main factor behind the international migration on such a large scale. 72.7 percent of the migrants enter the labor market in host countries.
This year in the report there was a special chapter "Toward Optimal Provision of Regional Public Goods in Asia and the Pacific". The chapter stressed on that the optimal provision of Regional public goods can be a solution for development challenges in the era of economic interdependence.
Regional public goods are those are produced and collectively consumed by a public sector or by both private and public sector as appropriate and have potential to generate shared benefits among the countries. These includes climate change, anti corruption, good governance, human development, cross border infrastructure, cross border disease surveillance, and all other goods that have benefits beyond a single territory.
About ADB
The Asian Development Bank is a regional development Bank established in 1966 with Headquarters in Manila, Philippines. The bank is composed of 67 members out of which 48 are from Asia Pacific region. Takehiko Nakao is Present President of the Asian Development Bank. The bank helps its member countries by providing loans, grants and technical assistance to enable social and economic development and to eradicate poverty.
Month: Current Affairs - October, 2018
Topics: Asian Development Bank • Asian Economic Integration Report 2018 • Regional Public Goods
Latest E-Books