Asian Development Bank: India's growth projection at 7.0%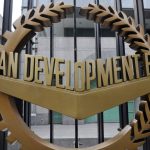 Asian Development Bank has lowered its growth forecast for Indian economy to 7.0% as an aftermath of demonetization. This is much slower than projected earlier. 45 countries which fall under the "Developing Asia" are now expected to expand 5.6 percent this year as against 5.7 percent expected earlier.
The primary reasons for ADB to trim its growth estimate for India from 7.4% to 7.0% are weak investment, an apparent slowdown in agriculture and the effect of demonetization. However, the forecast for 2017 is at 7.8%.  China's growth forecast by Manila-based ADB for 2016 was 6.6% and for 2017 was 6.4%. The Asian economies have managed to remain afloat and grow despite the grim global outlook and conditions. Structural reforms, better investment climate and boost in domestic demand are necessary to maintain the growth momentum. The estimate for Southeast Asia was 4.5 percent for 2016 and 4.6 percent for 2017. This has been possible due to strong growth recorded in the economies of Malaysia and Philippines. ADB has projected that the region will bounce back to the growth figure of 7.3 percent in 2017 as the economies are expected to expand considerably.
Topics: Asian Development Bank • Banking • Economy of Asia • Economy of India • Financial services • Organizations
Latest E-Books