New ASEAN Cyber Drill Kicks Off in Vietnam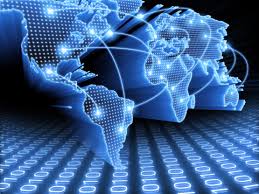 The ASEAN Computer Emergency Response Team Incident Drill (ACID) was recently held in Hanoi, Danang, and Ho Chi Minh City in Vietnam. This year it was 12th year of drills as part of subregion's response to growing cyber challenges witnessed in recent years.
ACID's objective is to test and enhance incident response as well as broader cooperation and coordination among ASEAN CERTS as well as some of their key dialogue partners. It involves ten members of ASEAN as well as five dialogue partners – Australia, China, India, Japan, and South Korea.
Key Facts
The purpose of drill was to manage challenges in cyber realm focused on areas like incident response, confidence-building, and cyber capacity-building. These realms ranged from cybersecurity working group within ASEAN Defense Ministers' Meeting Plus to new ASEAN Cyber Capacity Program introduced in 2016 by Singapore.
The focus of this iteration was on dangers of insufficient authentication and poor access. It also focused on reinforcing coordination among actors as well as boosting skills in areas such as investigating incidents and analyzing malicious codes. In 2016, ACID had focused on several areas including Ransomware and cyber forensics, in line with ongoing efforts to ensure that CERTS are up to date with current challenges in cyber realm.
ASEAN
ASEAN is a regional organisation that aims to promote intergovernmental cooperation and economic integration amongst its members. It consists of 10-member countries- Brunei, Cambodia, Indonesia, Laos, Malaysia, Myanmar, Philippines, Singapore, Thailand and Vietnam. It came into existence on August 8, 1967, after ASEAN declaration (also known as Bangkok Declaration). It
Month: Current Affairs - September, 2017
Topics: ASEAN • ASEAN Computer Emergency Response Team Incident Drill • CERTs • Cybersecurity • International • Vietnam
Latest E-Books