Anti-Maritime Piracy Bill introduced in Lok Sabha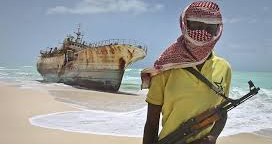 Anti-Maritime Piracy Bill was introduced in Lok Sabha to provide for strict action, including death penalty, against piracy. This comes in response to the kidnapping of 18 Indians off the coast of Nigeria a few days back. India still does not have separate law to deal with piracy. Previously, IPC related to armed robbery and the admiralty jurisdiction was use against piracy but its limitations have allowed the pirates to go scot-free. The bill emphasized the growing menace of piracy following the sharp increase in Somalia pirate attacks in Gulf of Aden since 2008. This route is used each month by approximately 200 ships to trade between Asia, Europe and East Coast of Africa. Due to the enhanced international naval presence in the region, the piracy shifted its focus of eastwards and westwards, affecting India's western coast and Exclusive Economic Zone. The bill was criticized for the provisions under section three that stated that whoever commits any acts of piracy shall face either life imprisonment or death. The Bill aims to:
Ensure the execution of its provisions in all parts of the sea adjacent to and beyond EEZ.
Make offenses extraditable
Enable centre, in consultation with Chief Justice of concerned HC, to specify certain courts as Designated Courts for the speedy disposal of cases under this bill.
Topics: Crime • Decades • Gulf of Aden • In Somalia • International criminal law • Military history by country • Piracy • Transport in Somalia
Latest E-Books