Andhra Pradesh assembly passes Kapu Reservation Bill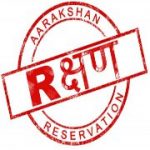 Andhra Pradesh Legislative Assembly has unanimously passed Kapu Reservation Bill, 2017 to provide 5% quota in education and employment. The reservation to Kapu community will be given by including them in Backward Classes list. The reservation to existing Backward Castes will not be affected by this decision.
With the quota for Kapus, the total reservation in state goes up to 55%, beyond 50% cap set by Supreme Court for reservations. Andhra Pradesh already has 29% reservation for Backward Castes. Apart from this, 15% and 6% reservations exist for Scheduled Castes (SCs) and Scheduled Tribes (STs).
The bill will be sent to Centre for its consent and State government is also going to request Centre to include this reservation in the 9th Schedule, to insulate it from judicial review.
Background
The Kapu community has 27% population in Andhra Pradesh. It has been demanding reservations for decades. Before the 2014 elections, present Chief Minister had promised to give quota to community on being elected to power. Even the Justice Manjunath commission constituted by present government had recommended reservation to Kapu community.
Topics: Andhra Pradesh • Bills and Acts • Kapu Community • Kapu Reservation Bill • National • Reservation • States
Advertisement