Ambedkar House Memorial in UK to remain open for visitors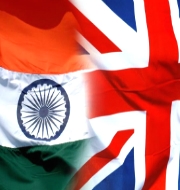 India has appealed against the closure of Ambedkar House memorial to the United Kingdom government. Recently the UK accepted the proposal and announced that the memorial in in north London will remain open to visitors.
Earlier, the memorial faced closure due to a breach of planning norms for residential area. Dr Babasaheb Ambedkar lived in 1921-22 when he was studying at London School of Economics in Camden. The home was bought by the Maharashtra government and it was renovated into a memorial.
Topics: Dr B.R. Ambedkar • Government of Maharashtra • United Kingdom
Latest E-Books