9th November: Today's News Headlines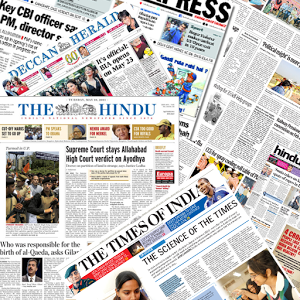 Here are Today's News Headlines for November 9, 2020
India
Mizoram-Assam Dispute: BSF to be deployed; forces partly withdrawn
Mizoram is to withdraw a section of its forces from the border with Assam. The Border Security Forces are to be deployed in their place. The blockade on National Highway-306 on the Assam side is to be lifted.
Economy & Corporate
Ministry of Shipping renamed as the Ministry of Ports, Shipping and Waterways
On November 8, 2020, Prime Minister Narendra Modi said thay Ministry of Shipping is to be renamed as the Ministry of Ports, Shipping and Waterways. The PM Announced this during the inauguration of a Ro-Pax ferry service between Hazira in Surat and Ghogha in Bhavnagar district. This will reduce 370 km road distance between the two places to 90 km by sea route.
ONGC to boost production
The ONGC has invited bids from global oil and gas companies to boost production in its ageing fields. It will require firms to commit to investing in capital and operating expenditure to increase production.
Claims through Affidavit Form no longer required now under ABVKY of ESIC
Ministry of Labour and Employment recently announced that submitting claims through Affidavit Form is no longer required under Atal Beemit Vyakti Kalyan Yojana (ABVKY) of Employees' State Insurance Corporation- ESIC.  This is because it is causing inconvenience to the claimants.
World
STIP-2020: Harsh Vardhan holds consultations with Indian Scientific Diaspora
On November 7, 2020, the Union Minister for Science Technology, Earth Sciences, and Health & Family Welfare, Dr. Harsh Vardhan held meeting with the highly-skilled Indian diaspora. During the meet, he asked them to contribute to India's Science Technology and Innovation Policy (STIP) 2020.
AIM-Sirius Innovation programme launched
On November 7, 2020, Atal Innovation Mission (AIM) and Sirius, Russia launched 'AIM-Sirius Innovation Programme for Indian and Russian school children. During the programme, the students, educators and mentors will create 8 virtual products and mobile applications. These products will address global challenges in the areas of cognitive science, health and well-being and artificial intelligence.
Azerbaijan claims capture of Nagorno Karabakh's 2nd-largest city
On November 8, 2020, Azerbaijan's President Ilham Aliyev announced they have taken Susha, the second-largest city in the Nagorno-Karabakh enclave. However, the Armenian officials denied the city had been captured.
Japan proclaims Crown Prince Akishino heir to throne
On November 8, 2020, Japan proclaimed Crown Prince Akishino as heir to the throne. The last of a series of ceremonies after his elder brother, Emperor Naruhito, became monarch last year following their father's abdication.
Month: Current Affairs - November, 2020
Category: Today's News Headlines
Topics: 9 November • Current Affairs Headlines • Current Affairs: News Headlines • Latest News Headlines • News Headlines • Top Headlines
Latest E-Books