49th Border Coordination between India and Bangladesh held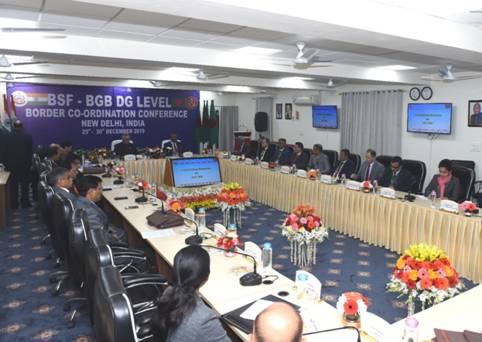 The high-level border talks between India and Bangladesh was held between December 25, 2019 and December 30, 2019 in New Delhi. The talks were attended by the Border Guarding Forces of India and Bangladesh. The countries expressed their satisfaction reflecting friendly cordial relations between them.
Highlights
The major issues that were discussed during the meet include smuggling of gold, drugs, fake currency and cattle. The meeting also discussed about the construction of fence within 150 yards of the International Border. The border guarding forces also discussed about human trafficking and illegal immigration. The issues related to border security grid was also discussed.
Conclusions reached
Non-lethal weapon policy will be followed for the concerns raised by BGB (Border guarding Forces of Bangladesh). Non-lethal weapons are weapons that are less likely to kill a living target. It was also specified that the border security forces do not discriminate criminals based on nationality.
The meeting reiterated that the joint vulnerable mapping of area will be carried out considering the crime statistics and trends in the border region.
Border Security Talks
The border security talks between India and Bangladesh are held twice a year, once in India and once in Bangladesh.
Topics: Border control • Border guard • Border Management • Border Security Force • Border Security in India • Borders of India • Illegal Bangladeshi Immigrants • India-Bangaldesh • International borders
Latest E-Books