22 poets and authors named for prestigious Sahitya Akademi Award 2014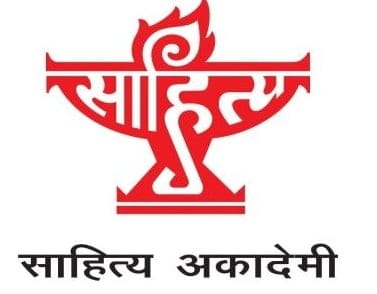 Sahitya Academy has announced the names of 22 poets and authors who will be conferred the prestigious Sahitya Akademi Award 2014.
This  award has recognised premier works in 22 Indian languages that includes eight books of poetry, five novels, three books of essays, three of short stories, one of literary criticism and an autobiography.
22 Awardee's are:
Poets- Adil Jussawall (English), Utpal Kumar Basu (Bengali) , Urkhao Gwra Brahma (Bodo) , Shad Ramzan(Kashmiri)-, Gopalkrushna Rath (Odia), Jaswinder (Punjabi) , Gope Kamal (Sindhi) , Munawwar Rana (Urdu).
Novelists – Shailender Singh (Dogri), Ramesh Chandra Shah (Hindi), Subhash Chandran (Malayalam), Asha Mishra (Maithili) and Poomani (Tamil).
Short stories- Arupa Patangia Kalita (Assamese), Nanda Hankhim (Nepali) and Rampal Singh Rajpurohit (Rajasthani).
Autobiography- Eminent scientist Jayant Vishnu Naralikar (Marathi).
Literary criticism- Rachapalem Chandrashekara Reddy (Telugu).
Play- Jamadar Kisku (Santali).
Books of essays- Madhavi Sardesai (Konkani), G.H. Nayak (Kannada), late photographer Ashvin Mehta (Gujarati).
All 22 awardees were chosen by a distinguished jury representing 22 Indian languages and the final approval was given by the Executive Board of the Sahitya Akademi chaired by its President Vishwanath Prasad Tiwari.
They will be presented with awards at a special function during the Festival of Letters – the annual function of the Akademi on 9th March 2015.
Winners of Manipuri and Sanskrit language awards will be declared later.
About Sahitya Akademi Award
Sahitya Akademi Award (साहित्य अकादमी पुरस्कार) is conferred on writers of outstanding works in one of the following twenty-four major Indian languages.
They are- Assamese, Bengali, Bodo, Dogri, English, Gujarati, Hindi, Kannada, Kashmiri, Konkani, Maithili, Malayalam, Manipuri, Marathi, Nepali, Oriya, Punjabi, Rajasthan, Sanskrit, Santhali, Sindhi, Tamil, Telugu, and Urdu.
The award consists of a casket containing an engraved copper-plaque, a shawl and a cheque of 1 Lakh rupees.
Category: Awards, Persons & Places in News
Topics: Festival of Letters - the annual function of the Akademi • Sahitya Akademi • Sahitya Akademi Award 2014
Latest E-Books