2016 Sahitya Akademi Award winners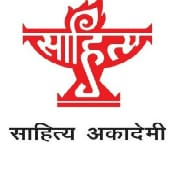 The Sahitya Academy has announced the names of 24 poets and authors who will be conferred the prestigious 2016 Sahitya Akademi Award.
This award has recognised premier works in 24 Indian languages that includes 8 books of poetry, 7 books of short stories, 5 books of novels, 2 books of criticism and 1 book each of essays and play.
Winners are
Play: Swarajbir (Punjabi).
Essay: Nrisinghaprasad Bhaduri (Bengali).
Criticism: Aziz Hajini (Kashmiri) and Nizam Siddiqui (Urdu).
Short stories: Chahatrapal (Dogri), Shyan Darihare (Maithili), Moirangthem Rajen (Manipuri), Asaram Lomate (Marathi), Paramita Satpathy (Odia), Bulaki Sharma (Rajasthani) Vannadhasan (Tamil).
Poetry: Jnan Pujari (Assamese), Anju (Bodo), Kamal Vora (Gujarati), Prabha Varma (Malayalam), Sitanath Acharya (Sanskrit), Gobinda Chandra Majhi (Santhali), Nand Javeri (Sindhi) and Papineni Sivasankar (Telugu).
Background
All 24 awardees were chosen by a distinguished jury representing 24 Indian languages. The final approval was given by the Executive Board of the Sahitya Akademi chaired by its President Dr. Vishwanath Prasad Tiwari. They will be presented with awards at a special function to be held on 22 February 2016 during the Festival of Letters – the annual function of the Akademi.
About Sahitya Akademi Award
Sahitya Akademi Award is conferred annually on writers of outstanding works in one of the twenty-four major Indian languages (22 Scheduled Languages+ English and Rajasthani)
The award consists of a casket containing an engraved copper-plaque, a shawl and a cheque of 1 Lakh rupees.
Category: Awards, Persons & Places in News
Topics: Awards • National • Persons in News • Sahitya Akademi Award
Latest E-Books