CCI Recruitment 2019: 21 Vacancies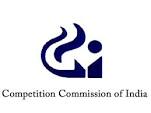 Competition Commission of India has issued notifications for recruiting eligible candidates as Research Associates/Professionals/Experts to assist the Commission in the discharge of its functions under the Competition Act on a contract basis. Please find detailed information regarding the vacancies below.
Important Dates
Commencement of online Registration: 10.05.2019
Last date for applying: 14.06.2019
About Vacancies
| | | |
| --- | --- | --- |
| S.No. | Post | Vacancies |
| 1 | Law/Economics/Financial Analysis | 19 |
| 2 | Information Technology | 02 |
| | Total | 21 |
How to Apply
Eligible candidates must ensure that they possess the necessary qualifications and fulfil all the required criteria before applying for the posts.
Interested candidates need to fill in the application as prescribed in the Official Website.
The duly filled in applications along with the supporting documents (viz. educational qualification and experience) need to be sent to the following address:
Deputy Director (HR),
H.R. Division,
Competition Commission of India,
8 th Floor, Office Block–1,
Kidwai Nagar (East),
New Delhi – 110023.
Read the Advertisement carefully to be sure about your eligibility.
Essential Qualification
Candidates must be dynamic and self-motivated. They must be effective, analytical and have communication (including technical writing) and interpersonal skills.
Law
Degree of LL.B or equivalent from a recognized University and/or Institute in India or abroad, recognized by the Bar Council of India.
Qualified to be registered as an advocate in any State Bar Council in India in terms of Advocate's Act,1961.
Experience in judicial or legal work, in Supreme Court, High Court or any other court, government or a Regulatory Authority or a Tribunal or any similar forum. Or, Professor/Reader/Lecturer of Law of any recognized University/Professional Institute of India or abroad with specialization in teaching competition law, Or, Legal Manager or above in the Corporate sector having experience of handling acquisitions, mergers and amalgamations etc., under competition law
Economics
Post Graduate degree in Economics from either a recognized University in India or abroad, with specialization in Industrial Economics/Industrial Organization/International Trade/Econometrics/Mathematical Economics/Quantitative Economic methods/Law and Economics.
In analysis of microeconomic problems, including International trade, investment, project evaluation and appraisal, industrial organization, Industrial economics or economic regulation including competition assessment, using quantitative economic techniques in government, public sector, private sector, Non-Governmental Organizations or regulatory authorities or regional/ international/multilateral organization(s) Or, -in universities/reputed research institutions, as Professor/Reader/Lecturer in of Microeconomics/Industrial Economics/Industrial Organization/ Internationaltrade/Econometrics/Mathemati cal Economics/Quantitative Economic methods or closely related subjects.
Financial Analysis
Chartered Accountant in terms of the Chartered Accountant Act, 1949 (38 of 1949).
Must have worked as Chartered Accountant in reputed organization handling financial ventures of large enterprises or undertakings.
Information Technology (Level-II)
Bachelor of Engineering or Bachelor of Technology in Computer engineering or Computer Technology or Masters' degree in Computer Application/Computer Science or Information Technology from a recognized University
Experience in digital investigation/ computer forensics and cyber security work in Central Govt. or Autonomous organizations/Public Sector Undertakings/Universities/Recognized research institutions/private sector inter alia including organizations duly listed on stock exchange.
Information Technology (Level-I)
Bachelor of Engineering or Bachelor of Technology in any stream. Certification in CCNA Routing & Switching/Data Centre Certified.
Installation, Configuration of AD, windows server, VMs, NAS, IP Phones etc.
Other Information
Pay Scale
| | | |
| --- | --- | --- |
| Category | Preferred Experience in year | Lump sum monthly Remuneration |
| Level-I | One to three years | ₹ 40,000/- with 10 percent increase on completion of each year |
| Level-II | Three to five years | ₹ 60,000/- with 10 percent increase on completion of each year |
| Level-III | Five to ten years | ₹ 85,000/- with 10 percent increase on completion of each year |
| Level-IV | Ten to fifteen years | ₹ 1,10,000/- with 10 percent increase on completion of each year |
| Level-V | Fifteen years or more | ₹ 1,35,000/- with 10 percent increase on completion of each year |
Official Link
Category: Exams, Job Alerts and Career
Tags: Economics • Experts • Financial Analysis • Information Technology • IT
Latest E-Books