Telecom
November 27, 2015
In October 2015, the Department of Telecom has issued the much awaited spectrum trading guidelines.  Spectrum trading refers to transfer of rights to use the spectrum. After spectrum trading, the associated rights and obligations of the spectrum block shall stand transferred from the seller operator to the...
October 4, 2015
India's cell tower emission rules are 10 times more stringent than those framed by the International Commission on Non-Ionizing Radiation Protection (ICNIRP). ICNIRP is the global agency that puts out norms on permissible radiation limits for tower firms worldwide. The ICNIRP pegs permissible tower emission at 4.5...
April 26, 2015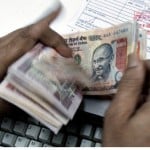 About 40%-50% of India's 1.25 billion population is eligible to open a bank account, but is still unbanked . In the Union Budget 2014-2015, the finance minister Arun Jaitley announced that RBI will create a framework for licensing small banks and other differentiated banks. The objective of...
Advertisement