Science & Technology Developments
November 13, 2015
Recently, the Cold Atom Laboratory team announced that they have succeeded in producing a Bose-Einstein condensate at NASA's Jet Propulsion Laboratory. This is being touted as a key breakthrough for the CAL which shall debut on space station in late 2016. This backgrounder discusses the basics of...
November 13, 2015
TV White Space Communications is the most preferred wireless alternative for long distance communication. TV White Spaces technology utilises the unused "white space" to provide cheap Internet connectivity to remote areas. "white space" refers to gaps of unused spectrum between terrestrial broadcast channels in the 470-700MHz (TV-UHF) band....
October 4, 2015
India's cell tower emission rules are 10 times more stringent than those framed by the International Commission on Non-Ionizing Radiation Protection (ICNIRP). ICNIRP is the global agency that puts out norms on permissible radiation limits for tower firms worldwide. The ICNIRP pegs permissible tower emission at 4.5...
March 23, 2015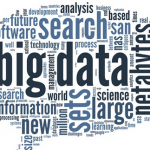 Big Data is the new reality of everyday living and stands for an immensely huge pool of data which cannot be de-jargoned with ordinary and archaic methods of data interpretation. Such huge data-sets form the basis of all reasonable aspects of society. Data-driven decision-making is gaining leverage...
March 7, 2015
A digital locker is another feather in the hat of Digital India, which strives to bring internet connectivity to the doorstep of every Indian. It is an initiative of Department of Electronics and Information Technology, Government of India. It will enable the user to save one's important...
Advertisement