Poverty
December 11, 2015
Various causes of poverty are listed below: Rapid growth of population Population explosion is the single most factors responsible for high level of poverty in India. This rise is mainly due to fall in death rate and more birth rate. Slow economic growth Slow economic growth of...
December 11, 2015
Average per capita calorie intake has been extensively used to assess the extent of poverty in India. The 1993 Lakadawala Committee used this approach and fixed a threshold daily calorie intake per capita at 2,400 and 2,100 calories for rural and urban populations, respectively. The definition of...
December 11, 2015
Poverty is multidimensional. It extends beyond money incomes to education, health care, political participation and advancement of one's own culture and social organization. The major issue with the simplistic one-dimensional approach to the poverty line measures is that it reduces to consumption expenditure alone and does not...
December 11, 2015
India is home to over one-third of poor people in the world. If we add the poor of Pakistan and Bangladesh into it, we find that almost half of world poverty exists just these three nations. The next big concentration of poverty is in the sub-Saharan Africa....
December 11, 2015
The Copenhagen Declaration at the "World Summit on Social Development" describes poverty as "a condition characterized by severe deprivation of basic human needs such as food, shelter, safe drinking water, sanitation, health, education, and information". Traditionally, World Bank has used $1.25 per person a day benchmark for...
November 28, 2015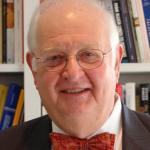 The main focus of the Deaton's study is on measurement issues. In the 1980's, the research in the economic development was mostly based theoretical and wherever it was empirical, it was based on the aggregate data from nation accounts. And the studies were based on several assumptions...
Advertisement