Net Neutrality
January 22, 2016
The discussion on differential pricing for internet services has come to an end with the Telecom Regulatory Authority of India (TRAI) prohibiting the practices of zero-rating or providing selected internet services at free of cost. What has happened? The debate on Net Neutrality and Facebook's Free Basics...
September 13, 2015
Telecom pricing rests itself on net neutrality and thus any effort to change or discourage it should be quite compelling. The basic argument in the debate about net neutrality is that the latter though encourages innovation it discourages all telecom operators to make any infrastructure investments as...
March 11, 2015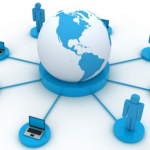 India has a huge internet market with over 243 million users, with more than 200 million of them operating the same on mobiles. Net Neutrality means that all traffic on internet is treated as equal by the service providers and there is no special charge for any...
Advertisement