NELP
May 6, 2016
On March 10, 2016 the Hydrocarbon Exploration and Licensing Policy (HELP) was approved by the Union Cabinet. HELP aims to provide for a uniform licensing system and to provide single licensing to cover all hydrocarbons such as oil, gas, coal bed methane etc. Objectives of HELP To...
November 6, 2015
The dismantling of the APM was followed by National Exploration License Policy 1997, which became effective in February, 1999. Since then licenses for exploration are being awarded only through a competitive bidding system and National Oil Companies (NOCs) are required to compete on an equal footing with...
February 13, 2015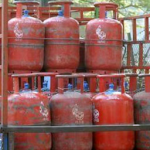 What is the present gas pricing formula? How fixing a ceiling over the market determined pricing would be a retrograde step to the judicious-formula based pricing?
Advertisement