Insurance In India
February 16, 2016
Despite of so many schemes, today, only a fraction of farmers are covered under Crop insurance in India. Apart from that, the crop insurance schemes have divided India into two parts viz. the states with under-penetration of crop insurance due to lack of awareness, and the states...
January 15, 2016
In January 2016, the NDA Government has launched a new Crop scheme Pradhan Mantri Fasal Bima Yojana which tries to improve upon the models used so far. Overview of the Crop Insurance Schemes so far Despite of implementing several crop insurance schemes, farmers are yet to get...
May 13, 2015
Rashtriya Swasthya Bima Yojana (RSBY) is a government-run health insurance scheme for the BPL family. It provides cashless insurance for hospitalisation in public as well as selected private hospitals. RSBY became fully operational on April 1, 2008 and is active in 25 states of India. It provides for IT-enabled and...
April 27, 2015
Bancassurance or Bank Insurance Model refers to the distribution of the insurance and related financial products by the Banks whose main business is NOT insurance. So, simply Bancassurance, i.e., banc + assurance, refers to banks selling the insurance products In India, ever since espousing of financial reforms...
March 11, 2015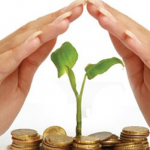 Pradhan Mantri Jeevan Jyoti Bima Yojana is yet another flagship scheme launched by Union Finance Minister, Mr. Arun Jaitley to extend life insurance cover to people both in case of natural deaths or accidents. The social security scheme guarantees a cover of Rs. 2 lakhs in any...
March 11, 2015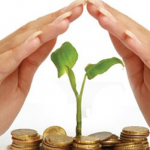 Pradhan Mantri Suraksha Bima Yojana  is a General Insurance Scheme that was unveiled by the Finance Minister in his budget speech 2015-16 to promote insurance penetration in India. It is an excellent initiative for involving people from all strata in the ambit of insurance and be secured...
Advertisement