Government Policy in India
October 10, 2015
In May 2015, the Union Cabinet gave its approval to a comprehensive New Urea Policy 2015 for the next four financial years (June 2015 to March 2019). Objectives The key objectives of the New Urea Policy 2015 are as follows: Maximise indigenous Urea Production to reduce import...
October 10, 2015
In 2010-11, India consumed around 31 Million tonnes of Urea, out of which 22 million tonnes was produced at home and rest 8 million tonnes was imported. Urea demand during 2017-18 is projected to be about 34 million tonnes and by 2024-25, it is expected to be...
October 10, 2015
Fertilizer subsidy is the difference between the retention price of fertilizers and the price at which fertilizers are made available to consumers. The difference is paid to industry as subsidy. Fertilisers, after oil and food, account for the third-biggest share of India's total subsidy bill, which is...
September 22, 2015
In June 2014, the NDA government had decided to set up an Expert Committee consisting of representative of various stakeholders in the Rubber Sector to examine the issues relating to production, development and exports of rubber and related products. This committee is mandated to draft a National...
September 19, 2015
Once planted, the oil palm tree has a productive life beginning at 4th year and ending at 25 to 30 years. The oil is extracted from the mesocarp of its fruit and its seed kernel.  Each palm tree produces around 5-12 fruit bunches every year. Each bunch...
March 28, 2015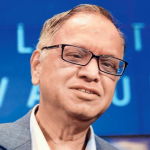 The Committee on Corporate Governance, headed by Shri Narayanmurthy was constituted by SEBI, to evaluate the existing corporate governance practices and to improve these practices as the standards themselves were evolving with market dynamics. The committee's recommendations are based on the relative importance, fairness, accountability, transparency, ease...
March 23, 2015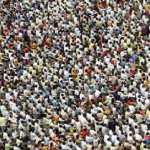 Government of India launched the National Population Policy in 2000 to improve quality of lives of people of India and to provide them with equal opportunities to be productive individual of society. India launched its first programme to emphasize the need for family planning in 1952 and became...
March 1, 2015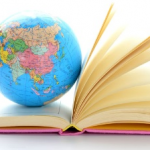 Higher education is critical for developing a modern economy, just society and a vibrant polity. It equips the young people with skills relevant for labor market and opportunity of being absorbed to prominent positions. It provides people already in employment with skills to negotiate rapidly evolving career...
February 13, 2015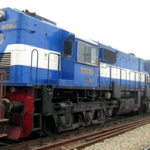 What role Indian Railways play in the economic growth of the country? What are the challenges associated to the largest public sector unit of the country? What efforts made in this regard?
February 10, 2015

Evidence-informed policymaking is an approach that aims to integrate the best available scientific evidence into the design of public policies. Central and state governments make hundreds of policy decisions, small and big, every day that have an impact on millions of lives. Many of the policy questions...
Advertisement