Good Governance
March 29, 2015
Good governance means an accountable and audited public service which has the bureaucratic competence to implement appropriate public policies and an independent judicial system to uphold the law. Despite the continuing efforts to enhance the quality of governance in the country, from insufficiencies and complexities, both structural...
March 28, 2015
What are the features of good governance that makes it significance in the working of the government? Discuss.
March 28, 2015
In terms of distinguishing the term governance from government, "governance" is what a "government" does. It might be a geo-political, a corporate government, a socio-political government, or any number of different kinds of government. Governance is the dynamic exercise of management power and policy, while government is...
March 28, 2015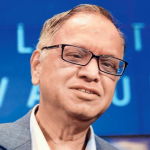 The Committee on Corporate Governance, headed by Shri Narayanmurthy was constituted by SEBI, to evaluate the existing corporate governance practices and to improve these practices as the standards themselves were evolving with market dynamics. The committee's recommendations are based on the relative importance, fairness, accountability, transparency, ease...
March 28, 2015
The public service, entrusted with guarding public resources and executing decisions on behalf of elected representatives, plays an important role in the development and governance of a nation. It must have in place a system of measures to create an environment promoting ethics, accountability and transparency. Public...
March 28, 2015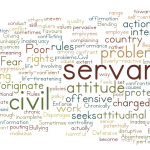 A good administration refers to both the requirements of service without undue delay and access to appropriate service. The concept 'effective administration' is means that each department, agency, local authority, or other public body exercises its powers in accordance with the purposes and standards defined bylaw in...
March 28, 2015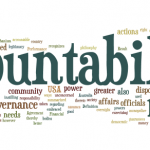 The accountability of civil servants both to ministers and to the Parliament, are constitutional and politically significant. The personal accountability of civil servants and their responsibility towards the society are equally substantial and they are interconnected. In particular their accountability of the actions and the responsibility towards...
March 28, 2015
People seek accountability. They want to know who is responsible and accountable for certain actions and the consequences of those actions. Responsibility refers to "a sphere of duty or obligation" assigned to a person by the nature of that person's position, function, or work. Responsibility refers to...
March 28, 2015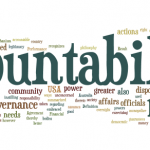 What do you understand by Accountability? Discuss the role of accountability in Good Governance.
Advertisement