generic drugs
January 21, 2015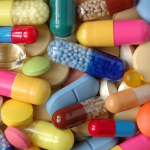 "India has gained foothold on the global scene with its innovatively engineered generic drugs". To what extent the government and judiciary of this country has helped it to achieve this? Do you think that the current policies can make India a major player in outsourced clinical research?...
January 10, 2015
The cost of drug depends on the expenditure of the research and procedures of approval. Every newly launched drug is thus very expensive to begin with. Patent regime protects their investments of resources. After the patent is over, the same drug can be copied by anybody and...
November 21, 2014
The west looks at India as the "biggest battlefield" for intellectual property rights and accuses the country of "rampant piracy and counterfeiting". To what extent do you agree with this? Give arguments.
Advertisement