Ethics in Public Administration
March 28, 2015
What are the features of good governance that makes it significance in the working of the government? Discuss.
March 28, 2015
People seek accountability. They want to know who is responsible and accountable for certain actions and the consequences of those actions. Responsibility refers to "a sphere of duty or obligation" assigned to a person by the nature of that person's position, function, or work. Responsibility refers to...
March 28, 2015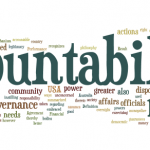 Accountability in India has two facets, separate but interrelated. The first is political, where the executive is accountable to Parliament, which has many devices and Instrumentalities for keeping tabs on the executive. The second facet is primarily administrative, where the (political) executive holds the civil servants accountable...
March 28, 2015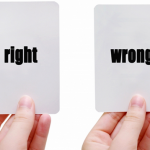 An ethical dilemma is a decision that needs a choice among various principles, mostly in difficult and importance contexts. Personal self-interest should be secondary to the common good in all situations, especially when such circumstances give rise to conflict of interest. It can lead to ethical dilemma....
March 28, 2015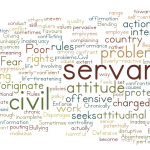 The Public service system like Civil service, Policing, and other government officials is the backbone of the administrative system which acts as most important tool for governance of our country. Over the period, the role of Public services has changed depending on the agenda of the governance...
Advertisement