Ethics and Human Interface
March 28, 2015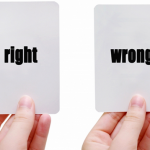 An ethical dilemma is a decision that needs a choice among various principles, mostly in difficult and importance contexts. Personal self-interest should be secondary to the common good in all situations, especially when such circumstances give rise to conflict of interest. It can lead to ethical dilemma....
March 28, 2015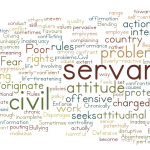 The Public service system like Civil service, Policing, and other government officials is the backbone of the administrative system which acts as most important tool for governance of our country. Over the period, the role of Public services has changed depending on the agenda of the governance...
March 26, 2015
The Weber's bureaucratic paradigm features the ideas of authority, responsibility, efficiency and control. Barzelay sets forth an alternative to the bureaucratic paradigm which is known as contemporary-bureaucratic paradigm which includes the concepts of customers, service, quality, value, flexibility, innovation, empowerment and continuous improvement.Key influence to the rise...
March 26, 2015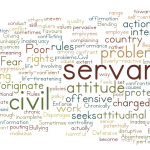 Civil servants are charged with serving the interests and protecting the rights of the people and the country. However, civil servants  confront many attitudinal problems. Discuss the extent and implications of such problems.
March 26, 2015
Ajzen and Fishbein Theory of planned behavior states that the best predictor of how we will behave is the strength of our intentions. Behavioural intentions are themselves made up of three components: Attitudes toward the specific action Subjective norms regarding the action. Perceived behavioural control. It is the...
March 26, 2015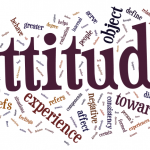 Attitude change occurs by two processes One in which individuals respond to vari­ous superficial cues or heuristics in the situation. One in which attitude-relevant information is generated and processed. Thus, these approaches can be conceptualized within a framework of organizing, categorizing, and understanding the basic processes underlying...
March 26, 2015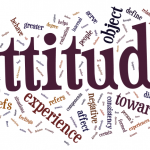 Elaborate this statement: "Our Attitude defines us".
March 26, 2015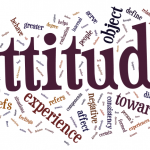 What do you understand by Attitude? How can you differentiate attitude with beliefs? Discuss. 
March 26, 2015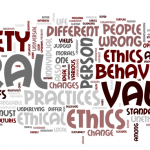 A trait is characteristic of the person that change over time, but shouldn't change rapidly. They should be stable attributes of the person. It represents a pattern of behaviour, thinking, or feeling that is consistent over a variety of different situations. It is the only difference from...
March 26, 2015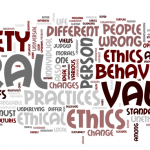 Differentiate between Ethics and Values. Do you think they are interchangeable? Give arguments.
Advertisement