Ethical Values
March 28, 2015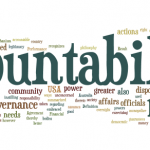 Accountability in India has two facets, separate but interrelated. The first is political, where the executive is accountable to Parliament, which has many devices and Instrumentalities for keeping tabs on the executive. The second facet is primarily administrative, where the (political) executive holds the civil servants accountable...
March 28, 2015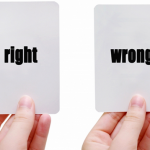 An ethical dilemma is a decision that needs a choice among various principles, mostly in difficult and importance contexts. Personal self-interest should be secondary to the common good in all situations, especially when such circumstances give rise to conflict of interest. It can lead to ethical dilemma....
March 28, 2015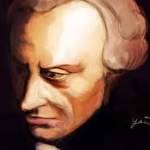 Kant believed that people's actions should to be guided by moral laws, and that these moral laws were universal. He held that in order to apply to all rational beings, any supreme principle of morality must itself be based on reason. Even if a person's is doing...
March 26, 2015
Organizational Behaviour is a study that investigates the application of knowledge and the impact of individuals, groups and structure have on behavior and how they act within organization. It is a tool used for human benefit. It applies to the behavior of people in all types of...
March 26, 2015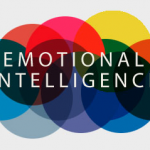 What do you understand by Emotional Intelligence? Discuss its importance in personality development.
March 26, 2015
The ethics and values for the civil services have to be different and properly structured from those for the citizens or other sectors of the society because civil servants have special obligations to the community. These are certain values expected of civil servants and, therefore, it is...
March 26, 2015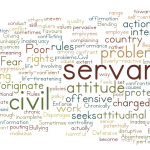 Civil servants are charged with serving the interests and protecting the rights of the people and the country. However, civil servants  confront many attitudinal problems. Discuss the extent and implications of such problems.
March 26, 2015
Ajzen and Fishbein Theory of planned behavior states that the best predictor of how we will behave is the strength of our intentions. Behavioural intentions are themselves made up of three components: Attitudes toward the specific action Subjective norms regarding the action. Perceived behavioural control. It is the...
March 26, 2015
Discuss two things towards which you have positive / negative attitude. What factors led you to have such attitude? To what extent such attitude influences your behavior. Discuss. 
March 26, 2015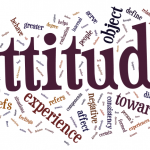 What do you understand by Attitude? How can you differentiate attitude with beliefs? Discuss. 
Advertisement