Education
October 31, 2016
The higher education structure in India has served as both agent and object of the globalization and impacts of Globalization on it are immense and diverse, encompassing positive and negative changes. Globalization has not only underlined the need for higher education reforms but also wider utilization of...
January 17, 2016
On 31 December, 2015, a Centre-appointment panel, led by Rajasthan education minister Vasudev Devnani, has recommended revocation of the 'no-detention policy'. Here is a backgrounder on the issue. What is RTE? The Right to Education Act (RTE), 2009 makes provisions for free and compulsory education for children between...
March 26, 2015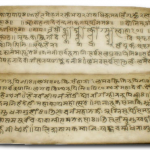 "Education without values, as useful as it is, seems rather to make man a more clever devil." ― C.S. Lewis Value education is rooted in Indian philosophy and culture and ingrained in every tradition of Indian culture. Educational institutions play a significant role in the promotion of...
March 23, 2015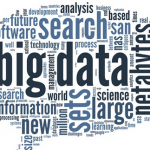 Big Data is the new reality of everyday living and stands for an immensely huge pool of data which cannot be de-jargoned with ordinary and archaic methods of data interpretation. Such huge data-sets form the basis of all reasonable aspects of society. Data-driven decision-making is gaining leverage...
Advertisement