Education in India
May 7, 2016
Higher Education Financing Agency (HEFA) is a proposed not-for-profit agency with initial capital base of Rs. 1000 Crore. It was announced in Union Budget 2016-17. Organization The HEFA will be set up with joint participation by the government and philanthropic donors. It would be set up under...
October 5, 2015
Global Initiative of Academic Networks (GIAN) in Higher Education is a new Government scheme that aims to increase footfalls of reputed international faculty to Indian academic institutes; and thereby bring in international academic excellence in India's higher education institutions. This programme was initially conceptualized as an Indo-US...
March 23, 2015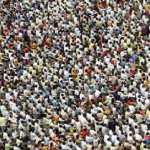 Government of India launched the National Population Policy in 2000 to improve quality of lives of people of India and to provide them with equal opportunities to be productive individual of society. India launched its first programme to emphasize the need for family planning in 1952 and became...
March 1, 2015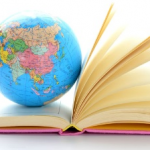 Higher education is critical for developing a modern economy, just society and a vibrant polity. It equips the young people with skills relevant for labor market and opportunity of being absorbed to prominent positions. It provides people already in employment with skills to negotiate rapidly evolving career...
December 15, 2013
In 2013, Government of India released a new science, technology and innovation policy that lays greater thrust on innovation, establishing research institutes and encourages women scientists with an aim to position itself among the top five scientific powers in the world by 2020. Here are the important...
December 15, 2013
ASER (Impact in Hindi / Urdu) stands for Annual Status of Education Report of the Pratham NGO. This is an annual survey that aims to provide reliable estimates of children's enrolment and basic learning levels for each district and state in India. ASER has been conducted every...
Advertisement