Economy
April 16, 2016
For Indian Ocean region, Blue Economy has importance in food security, sea borne trade, coastal tourism, alternative source of energy, coastal urbanization and so on. Firstly, Blue economy aims at ensuring higher productivity of fishes with lesser environmental damage by adopting sophisticated technologies for conservation and processing...
April 16, 2016
Blue economy refers to marine-based sustainable economic development which leads to improved human wellbeing and social equity, while significantly reducing environmental risks and ecological scarcities. Blue Economy versus Green Economy Green Economy is the traditional approach to sustainable development which revolves around the idea of controlling environmental...
November 11, 2015
Under the Exempt-Exempt Tax (EET) principle, the contributions towards certain savings are deductible from income (this represents the first 'E' under the EET method), the accumulation/accretions are exempt (free from any tax incidence) till such time as they remain invested (this represents the second 'E' under the...
October 24, 2015
Industrialization plays a vital and crucial role in the economic development of an under-developed nation. Compared to the developed nations, which are largely Industrial Economies, the under-developed nation are predominantly agricultural economies. Industrialisation in such under-developed nations is dependent on the role of agricultural sector. In India,...
October 24, 2015
In economy, any object that is 'useful' is good. Useful here means utility, not good or bad in moral sense. A good is different from service because while former is a tangible object, later is an action that benefits someone. A service is non-material equivalent of a...
October 17, 2015
Under 1991 policy, only eight industries were reserved for public sector. This number was further brought down and current position is that only Atomic Energy and Railways are Government monopoly industries in the country. There have been proposals for allowing private control in atomic energy sector also...
March 28, 2015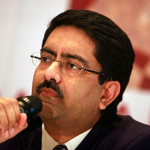 Securities and Exchange Board of India (SEBI) in 1999 set up a committee under Shri Kumar Mangalam Birla, member SEBI Board, to promote and raise the standards of good corporate governance. The primary objective of the committee was to view corporate governance from the perspective of the...
Advertisement