Cybersecurity in India
November 6, 2016
Digital Terrorism or Cyber terrorism is a new breed of terrorism which has gained significant relevance in today's computer-dependent society. It can sabotage critical information networks of a country to intimidate or coerce a government for furthering some hidden social or political aim. The victims are usually...
October 5, 2015
A committee under Gulshan Rai, National Cyber Security Coordinator was constituted by the NDA Government in December 2014. It has recently submitted its report on "Roadmap for Effectively Tackling Cyber Crimes in the Country" to Home Ministry. This committee has made some important recommendations such as: Establish...
February 25, 2015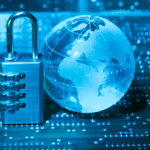 Why it is essential to monitor the cyber Space in the new age of enemies? What are the efforts made by India to develop cyber security architecture?
Advertisement