Banking in India
April 9, 2017
The budget 2017-18 has come with a big boost for the agriculture market due to increased push on infra, boost to affordable housing, fiscal deficit target of 3.2% etc. They key provisions for the banking sector are as follows: New Bankruptcy Bill for Financial Firms It was...
February 15, 2017
The Public Sector Asset Rehabilitation Agency (PARA) colloquially called "Bad Bank" is a proposed agency to assume the Non-Performing Assets (NPA) of public sector banks in India and to deal with the recovery of the bad loans. This agency has been proposed in Economic Survey 2016-17. The...
September 13, 2015
The government has decided to separate the roles of Chairman and Managing Director CMD in public sector banks. This comes in wake of the recommendations made by P J Nayak Committee. The Committee had underlined its recommendations with the fact that empowerment of bank boards is vital....
September 13, 2015
Indian economy has withstood the global pressures with ease at a time when sluggishness was apparent in European and Japanese economic fronts. It is the sharp decline in oil prices coupled with declining energy prices which have made the conditions favourable and boosted dividend for India. All...
June 23, 2015
The following table gives a crisp overview of small finance banks and Payment banks. Difference Small Bank Payments Bank Eligibility Professionals with 10 years in financial services or promoter group with 5 year track record Card Issuers, Finance Companies, Business Correspondents, Telecom Companies, Retailers etc. Capital Requirement...
April 30, 2015
SBI got birth in the British Era. Its first parents were three presidency banks viz. Bank of Calcutta (later Bank of Bengal), Bank of Bombay and the Bank of Madras. In 1921, these three presidency banks were merged in one entity called "Imperial Bank of India". The...
April 26, 2015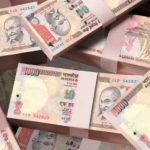 On 27 November 2014, RBI had released the guidelines on Small Finance Banks along with the Payment Banks. The objective of small finance banks is to further financial inclusion by providing: Basic banking facilities to the unbanked and thereby boosting saving habits. Supply of credit to small...
April 26, 2015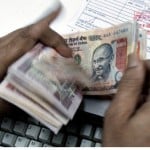 About 40%-50% of India's 1.25 billion population is eligible to open a bank account, but is still unbanked . In the Union Budget 2014-2015, the finance minister Arun Jaitley announced that RBI will create a framework for licensing small banks and other differentiated banks. The objective of...
April 24, 2015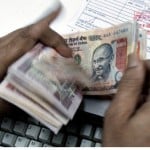 In 1993, Reserve Bank of India came up with its new guidelines regarding entry of the private sector in Banking. On the basis of these guidelines, RBI issued licenses to Nine banks. Later, two more banks were given license. One was Yes Bank and another was Kotak...
March 29, 2015
Public Debt Management Agency has been proposed to be set up by the Finance Minister in his budget 2015-16 speech. This separation of debt management from monetary policy is being seen as a watershed reform in the financial circles. Debt management role was performed by RBI. It...
Advertisement