Banking in India
April 9, 2017
The budget 2017-18 has come with a big boost for the agriculture market due to increased push on infra, boost to affordable housing, fiscal deficit target of 3.2% etc. They key provisions for the banking sector are as follows: New Bankruptcy Bill for Financial Firms It was...
February 15, 2017
The Public Sector Asset Rehabilitation Agency (PARA) colloquially called "Bad Bank" is a proposed agency to assume the Non-Performing Assets (NPA) of public sector banks in India and to deal with the recovery of the bad loans. This agency has been proposed in Economic Survey 2016-17. The...
September 13, 2015
The government has decided to separate the roles of Chairman and Managing Director CMD in public sector banks. This comes in wake of the recommendations made by P J Nayak Committee. The Committee had underlined its recommendations with the fact that empowerment of bank boards is vital....
September 13, 2015
Indian economy has withstood the global pressures with ease at a time when sluggishness was apparent in European and Japanese economic fronts. It is the sharp decline in oil prices coupled with declining energy prices which have made the conditions favourable and boosted dividend for India. All...
June 23, 2015
The following table gives a crisp overview of small finance banks and Payment banks. Difference Small Bank Payments Bank Eligibility Professionals with 10 years in financial services or promoter group with 5 year track record Card Issuers, Finance Companies, Business Correspondents, Telecom Companies, Retailers etc. Capital Requirement...
April 30, 2015
SBI got birth in the British Era. Its first parents were three presidency banks viz. Bank of Calcutta (later Bank of Bengal), Bank of Bombay and the Bank of Madras. In 1921, these three presidency banks were merged in one entity called "Imperial Bank of India". The...
April 28, 2015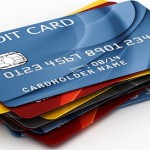 A debit card is a plastic card that provides a cardholder electronic access to his / her bank account. It can be used to withdraw funds or to make purchases using money in the bank account. Since a debit card is essentially linked to a checking account...
April 27, 2015
Bancassurance or Bank Insurance Model refers to the distribution of the insurance and related financial products by the Banks whose main business is NOT insurance. So, simply Bancassurance, i.e., banc + assurance, refers to banks selling the insurance products In India, ever since espousing of financial reforms...
April 27, 2015
Asset Liability Mismatch or ALM is considered to be a comprehensive and dynamical framework for measurement, monitoring and managing the market risk of the Banks. Asset Liability Mismatch arises in the following situation: The Primary source of funds for the banks is deposits, and most deposts have...
April 27, 2015
The Credit rating market taken a definite shape in India after the SEBI made it mandatory for any debenture that has maturity of more than 18 months maturity. There are four domestic credit ratings in India for standardized approach for credit risk calculation. They have been discussed...
Advertisement