US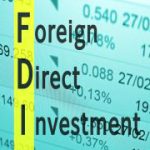 As per the report by industry chamber PHDCCI and KPMG, in 2015-16, India had received the maximum FDI inflows from Singapore followed by Mauritius, the US, the Netherlands and Japan. India had attracted $13.69 billion FDI from Singapore in 2015-16. The survey has also stated that 40% of FDI flows on average between 2000 and 2016, has went into services, telecom, construction, computer software and hardware sectors. The industry chamber PHDCCI has also called for the establishment of an effective project monitoring group that needs to be activated at all states and UTs in order to have a progressive approach towards investment proposals and increase them.
The Foreign Direct Investment refers to the direct investment into the production and management and brings in funds with long term commitments. FDI brings into the country foreign capital, technology & management.
Tags: FDI • Japan • KPMG • Mauritius • Netherlands • PHDCCI • Singapore • US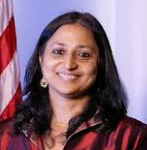 In a first, an Indian-American woman, Savita Vaidhyanathan has been elected as the new Mayor of the key Californian city of Cupertino. She is an MBA and has previously worked as a high school Math teacher, an officer in a commercial bank and also in non-profit management. Cupertino is known worldwide for its Apple headquarters. According to Forbes, Cupertino is one of the most educated small towns in the United States.
Tags: California • Cupertino • Indian American • Savita Vaidhyanathan • United States • US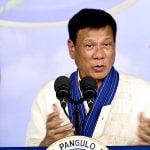 President Duterte has threatened to cancel its aid pact-the Visiting Forces Agreement with US which allows US troops to visit Philippines as US cancelled a major aid package over its concerns on human rights. A US government aid agency Millennium Challenge Corporation has put off a vote on the renewal of development assistance package for Philippines due to review of concerns around the rule of law and civil liberties. The 1998 accord allows American forces to visit Philippines for joint combat exercises.
Duterte government has abused Washington over its criticism on the crackdown on drug dealers and users. He voiced words of praise for China for offering huge financial assistance and stated that Philippines do not need any more US aid. Duterte also admitted to personally killing 3 men while he was mayor of Davos. His unpopular anti-drugs programme has left 4500 Filipinos dead over a period of five months due to extra-judicial killings of addicts and dealers.
Tags: Aid pact • Anti-drug campaign • China • Philippines • President Duterte • US • Visiting Forces Agreement
Advertisement