Sports
Indian batswoman Smriti Mandhana, who is a key batswoman in the Indian women's cricket team has become the only Indian cricketer to be named in the first ever ICC Women's Team of the Year 2016. The team will be led by Stafanie Taylor of West Indies. The women's team of the year is included in the list of awards in order to acknowledge the outstanding performances of women cricketers over the time span of 12 month period.
Suzie Bates has become the first cricketer to grab both the ICC Women's ODI and T20I Player of the Year awards.
Tags: cricket • ICC • ICC Women's Team of the Year • Smriti Mandhana • Sports • sports affairs • Suzie Bates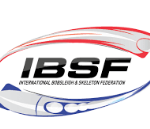 International Bobsleigh and Skeleton Federation (IBSF) has said that the Russian city of Sochi will not host the 2017 Bobsleigh and Skeleton World Championships as the country has been accused of state-sponsored doping. A recent report released on 9th December has held that more than thousand Russians got benefited from a doping cover-up between 2011 and 2015. The IBSF has said that it will name a new host city in the forthcoming days for the event, which is scheduled to be held in February 2017.
In sports, use of any illegal performance enhancing drugs or methods is called doping. Use of drugs and unfair means is "unethical", and "goes against the spirit of sports".
Tags: Anti-Doping • Doping • IBSF • International Bobsleigh and Skeleton Federation • Russia • Sochi • Sports • sports affairs
Boxer Sarjubala Devi has won her third consecutive Gold in 46-48kg category at the Women's Senior National Boxing Championship held at Haridwar. This will be her fourth National gold overall and third consecutive. She is a former World Championships silver-medallist. Haryana managed to lift the overall trophy at the event and the second position was bagged by the Railways Sports Promotion Board (RSPB).
It is the first National Championship being organised by the new federation, Boxing Federation of India (BFI). Recently, the Union Ministry of Youth Affairs and Sports has recognized Boxing Federation of India (BFI) as the National Sports Federation (NSF) for Boxing. This decision will give massive fillip to the recently-formed BFI and also give a boost to the sport of boxing which had suffered due to absence of an NSF since 2012.
Tags: BFI • Boxing • Boxing Federation of India • Gold medal • Haryana • National Boxing Championship • National Sports Federation • Railways Sports Promotion Board • Sarjubala Devi • Sports • sports affairs
Advertisement