PM Modi
Forbes has ranked Prime Minister Narendra Modi among the top 10 most powerful people in the world.  PM Modi has been ranked 9th on the list of 74. The list is topped by Russian President Vladimir Putin consecutively for the fourth straight year. The magazine has said that PM Modi has raised his profile as a global leader and has emerged as a key figure in the international effort to tackle climate change. The magazine also took note of the demonetisation decision taken by PM Modi. Second on the list is US President-elect Donald Trump who improved his ranking from 72. German Chancellor Angela Merkel occupied the third position, followed by Chinese President Xi Jinping at fourth, Pope Francis at fifth, Janet Yellen at sixth, Bill Gates at seventh and Larry Page at eighth.
Forbes had started to compile this list of World's Most Powerful People from 2009. The number of people on the list is one slot for every 100 million people on Earth. Since, there are nearly 7.4 billion people on Earth, this year's list has 74 persons. It was 67 in 2009, 70 in 2011 and 71 in 2012.
Tags: Angela Merkel • Bill Gates • Donald Trump • Forbes • Janet Yellen • Larry Page • Narendra Modi • PM • PM Modi • Pope Francis • Vladimir Putin • Xi Jinping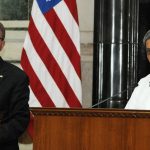 A law relating to US-India defence partnership cleared its major legislative obstacle as the Congress passed it. President Obama will put his signatures on the same in the next week following which all the successive Presidents will be legally bound to treat India as a major defence partner. The law is titled as "Enhancing Defence and Security Cooperation with India". The section related to India has been embedded by an amendment in the National Defence Authorisation Act of 2017. The law will include expanded military-to-military engagement, increased defence trade and also increased cooperation on technological development.
Section 1292 of the NDAA binds the Defence Secretary and the Secretary of State to take steps for recognition of India as a major defence partner of US. The law also states to designate an individual with experience in defence acquisition and technology to ensure the success of US-India Defence Relationship and also solve all issues which impact US-India defence trade, security cooperation and opportunities for cooperation and co-development.
In addition, the NDAA 2017 also aims at collaborating with India to develop agreeable mechanisms for verification of security of defence articles, defence services, cyber security and also end-use monitoring  arrangements which are in line with US Law.
Tags: Defence ties • India • Manohar Parrikar • PM Modi • President Barack Obama • US • US Congress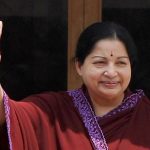 J.Jayalalitha-the Chief Minister of Tamil Nadu passed away last night after suffering from a severe cardiac arrest. Both Houses of Parliament have been adjourned as homage to the leader and Centre has also declared one-day national mourning as a mark of respect. The National Flag will be flown in half-mast over all government buildings across the country and also all the ceremonial functions have been cancelled. The Central government will also accord a state funeral to Jayalalitha.
6 Chief Ministers will attend the funeral which is scheduled for the evening. Condolences are pouring from all quarters of the government.
The death of Jayalalitha will also make the politics of the state more fluid an unleash a spell of unpredictability on the state. Her idiom of governance has few parallels anywhere in the country as it focussed on state-funded populism with Amma canteens, Amma water, Amma pharmacies etc. These reinforced the strength of her personality which resonated with her people.
Tags: AIADMK • Amma • Jayalalitha • PM Modi • Tamil Nadu
Advertisement