National Institute of Securities Markets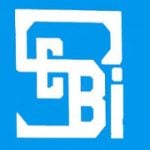 PM has inaugurated a new campus of National Institute of Securities Markets (NISM) at Patalganga in Mumbai. NISM, an educational initiative of SEBI, presently operates from its campus in Vashi and Navi Mumbai. However, the present infrastructure is not adequate to meet the growing needs of the institute.
NISM was established in 2006 by the Securities and Exchange Board of India (SEBI). SEBI is the regulator of the securities market. NISM is involved in various capacity building activities aimed at enhancing and increasing the participation in the securities markets. The institute has six schools of excellence.
Tags: Mumbai • National Institute of Securities Markets • NIMS • SEBI • securities market
Advertisement