Italy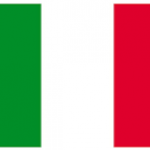 Paolo Gentiloni has been named as Italy's new prime minister after the resignation of reformist leader Matteo Renzi in the wake of a crushing referendum defeat. Gentiloni is a close ally of Renzi and was Renzi's foreign minister. The elections in Italy are due by February 2018. Italy is facing a troubled banking sector and carrying out relief efforts after a series of deadly earthquakes between August and October.
Tags: Italy • Paolo Gentiloni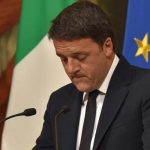 Italian Prime Minister Matteo Renzi has tendered his resignation after being roundly defeated in a referendum to make changes in the Constitution. Renzi announced his resignation taking full responsibility for the 'extraordinary defeat'. This pushed the third largest Euro economy into uncertainty. Financial markets gave a sharp reaction as the euro saw a sharp decline in value as against the dollar.
Almost  59.1%  Italians voted against the proposed reforms which could have made huge changes to Italian government and Parliamentary system. The defeat was not unexpected as the exit polls had shown the Italian leader is headed for a humiliating loss.
The results will have serious consequences for Italy and also send shock waves to global markets. The Italian voters had thus favoured populist and anti-immigrant forces as against the establishment politics. The proposed reforms if approved would have considerably muted the Senate and give more powers to Renzi and future Prime Ministers. It is being seen as a major victory for the populist Five Star Movement led by the populists.
Tags: EU • Eurozone • Italy • Matteo Renzi • Referendum
Advertisement