Black Money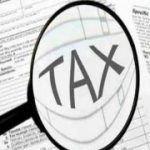 Lok Sabha has passed the Taxation Laws (Second Amendment) Bill, 2016 in the Lok Sabha. The Bill was introduced as some of the existing provisions of the Income Tax Act, 1961 can possibly be misused for concealing black money. The new bill attempts to impose a higher rate of tax and penalty in respect of undisclosed incomes.
The bill has proposed an alternative Scheme called as "Taxation and Investment Regime for Pradhan Mantri Garib Kalyan Yojana, 2016' (PMGKY)". Under this scheme, the declarant who voluntarily discloses unaccounted, now banned 500 and 1000 rupee notes, (deposited in banks between November 10 and December 30), will be required to pay penalty at 10% of the undisclosed income and tax at 30% of the undisclosed income. In addition, a surcharge called as "Pradhan Mantri Garib Kalyan Cess" at the rate of 33% of tax will be levied on the declarant. In sum, tax, surcharge and penalty will take the total levy to 50% for the unaccounted demonetised cash that is disclosed voluntarily till December 30. Further, the declarant has to deposit 25% of the undisclosed income in a Deposit Scheme that will be notified by the RBI under the 'Pradhan Mantri Garib Kalyan Deposit Scheme, 2016'. The amount deposited under this scheme will be locked in for 4 years and would be utilised for implementing the schemes pertaining to irrigation, housing, toilets, infrastructure, primary education, primary health, livelihood, etc.
After December 30, 85% tax and penalty will be levied on undisclosed wealth that is discovered by authorities. Accordingly, the bill will amend Section 115BBE of the Income Tax Act to levy 60% tax and 25% surcharge for black money holders who discloses after PMGKY ends. Further, an additional 10% penalty will be levied once it is established that the undeclared wealth is unaccounted. In sum, the total levy after PMGKY ends will be 85%.
Tags: Bills and Acts • Black Money • Income Tax • Income Tax Act • Income Tax Amendment Bill • PMGKY • Pradhan Mantri Garib Kalyan Deposit Scheme • Pradhan Mantri Garib Kalyan Yojana • Tax matters • Taxation Laws (Second Amendment) Bill
The Government has constituted a Committee led by NITI Aayog to enable 100% conversion of Government-Citizen Transactions to the digital Platform. Conversion of transactions to the digital platform is expected to weed out black money and corruption from public life. The committee will be headed by NITI Aayog CEO Amitabh Kant and will include Secretary, Department of Financial Services, Ministry of Finance; Secretary, Ministry of Electronics and Information Technology; Secretary, Department of Industrial Policy and Promotion; Secretary, Department of Investment and public Asset Management; MD & CEO, National Payments Corporation of India (NPCI); Secretary, Ministry of Rural Development; Chairman, National Highways Authority of India; and Adviser, NITI Aayog as members.
The committee has been mandated to identify and operationalize user-friendly digital payment options for all sectors of the economy in the least possible time frame. The committee is also required to identify and access infrastructural and bottlenecks hampering the access and utility of various digital payment systems. To promote rapid adoption of digital payment systems, the committee will regularly engage with Central Ministries, regulators, State governments, district administration, local bodies, trade and industry associations etc. It will also establish and monitor an implementation framework to enable nearly 80% of the transaction in India to happen in the digital-only platform.
Further, the committee will implement an action plan on advocacy, awareness and organize training and capacity building for various stakeholders like states/UTs, Ministries/Departments, representatives of States/UTs, Trade and Industry Bodies etc.
Tags: Amitabh Kant Commitee • Black Money • Cashless Economy • corruption • digital payment systems • digital payments economy • Digital Transactions • Government-Citizen Transactions • NITI Aayog CEO Amitabh Kant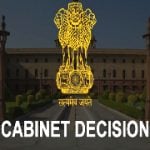 The Union Cabinet has approved a proposal to levy close to 60% deduction on unaccounted deposits in banks above a threshold by amending the Income Tax (I-T) Act. The move was taken amid banks reporting over Rs 21,000 crore being deposited in zero-balance Jan Dhan accounts post demonetisation, which the government doubts to be the laundered black money. The money deposited post demonetisation is almost 50% of the total deposits in these accounts in 2 years since their launch. The move comes with an objective of rooting out benami deposits, particularly in Jan Dhan accounts. It wants to prevent black money holders from circumventing existing I-T Act provisions. Soon, an amendment to the Income Tax Act is expected to be made in the current Winter session of the Parliament.
On November 8, 2016, Prime Minister announced that Rs 500 and Rs 1000 denomination notes will become invalid. The move was taken to curb the menace of black money, fake notes and corruption by reducing the amount of cash available in the system.
The objective of the Pradhan Mantri Jan Dhan Yojana (PMJDY) is to ensure access to financial services viz. Banking, Savings & Deposit Accounts, Remittance, Credit, Insurance, Pension in an affordable manner. PMJDY accounts are being opened with Zero balance.
Tags: 60% deduction on unaccounted deposits • Benami Deposits • Black Money • Demonetisation • Income Tax Act • IT Act • Levy • Money Laundering • PMJDY • Pradhan Mantri Jan Dhan Yojana • Tax matters • Union Cabinet • zero-balance Jan Dhan accounts
Advertisement